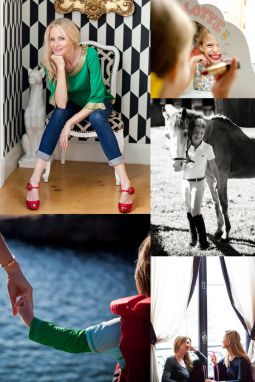 ABOUT YOU
You know who you are.
You are strong and feminine, with simple but luxurious tastes, you are smart and spirited, bold and decisive, tailored and creative, compassionate, generous and private. You prefer intimate gatherings over galas. You are a busy person doing work that you love and excel at (whether you get paid for it or not). You want to work with people who, like you, are very focused on doing what they do best. You love taking pictures and sharing family photos, but taking pictures is not what you do best.
You love a fabulous five star boutique hotel with incredible service, but you will sleep on the couch just as comfortably. You prefer jeans (or a bathing suit!) to a cocktail dress, but you wear both with ease (and secretly your favorite part of a party is often the dressing up). You might be a leader in business, politics, society, or the arts. Quite possibly, you own your own business or run the show in some way, or your husband or partner does but he or she couldn't manage without you. You don't like to be a follower. You are working to make the world a better and happier place for everyone, starting at home with your family.
Maybe you are regularly featured in magazines or newspapers for your work, but you like to keep your family life very private. Maybe you are are already more private or less recognizable, but no less passionate about life and family. No matter what you do, you do it with passion and purpose.
Most of you are here in the first place because someone you know sent you. Maybe your friends have been sending you beautiful Christmas cards for years, and you finally asked who was taking the photos. Maybe you were the bridesmaid at a wedding and you loved the way I never bossed you around, but gave you lots of tips for how to look great in photos without upstaging the bride. Maybe you saw my photos in a magazine, and something made you track down that impossibly small photo credit.
You are not looking for the cheapest price, but you do want the most value for your money. You love and cherish your Blahniks, and your Supergas, but you also know when you get better value out of some flip flops from Target.
Your life is truly blessed and amazing, and you want to remember it all.. In fact, you wouldn't mind being 30-something for two decades instead of one! You also want to work with someone who understands crazy busy lives that are lived globally, and who doesn't think it is totally crazy to fly a photographer to Paris for two days to shoot something extraordinary that happens only once in a lifetime.
It is important to me that you really care about photography, and possibly even collect it for your home. Maybe you are even a photographer yourself, amateur or pro. You might be like my friend Kathy, who is an excellent photographer, but not a professional, and takes hundreds of photos OF her family, but never has enough good ones WITH her family.
Maybe you want me to share my best Photoshop tricks with you, or teach you how to take better snaps at home. I am happy to! You don't have to love all photography, but you do have to love photography in general. One of my beloved clients first bought a piece of my fine art photography in a gallery before he realized I would photograph his wedding as well. Another is now the director and CEO of the LA County Museum of Art. I am so honored that a couple involved with art at that level chose me to photograph their wedding, and continues to recommend me to their friends. I feel as loyal to them as they are to me.
Most of my famous and high profile clients prefer to remain anonymous and keep their intimate family events completely out of the press or public eye. I deeply respect that. I would never photograph a Kardashian-style wedding and sell the photos to the highest bidder. That sort of spectacle goes against everything I believe in. On the other hand, occasionally my clients will allow publication of a tasteful story about their wedding in a magazine or book, and I am happy to facilitate that. I think those stories can make lovely keepsakes to add to their collection of wedding treasures. Your wishes always come first, and I am here to help however I can.
Great photos are collaborations, and I love working with people who are excited about the projects we create together, even if we don't know where the project is headed at the outset.